With petroleum prices increasing and dependence on foreign oil becoming an issue of national security, the Sustainable Energy Research Center (SERC) is working to create alternative fuel sources with resources readily available in the Southeastern United States. An abundance of biomass from agricultural and forest waste products exists in Mississippi, and SERC is working to create synthesis gas from such materials. By combining heat, steam, and wood through a process known as gasification, this biomass can be made into synthesis gas (syngas).
Current Projects
In order to fully utilize all products made of such biomass, SERC is investigating different ways the pulp and paper industry can become centers for syngas conversion. Converting gas to liquid hydrocarbons takes place with the use of novel catalysts in hopes of creating gasoline, and these catalysts can also be used to create methanol and other fuels. Generally, depending on feedstock species, gasifier types, and operating conditions, biomass-derived syngas consists mainly of carbon monoxide (CO), carbon dioxide (CO2), hydrogen (H2), and methane (CH4), with a balance of nitrogen (N2), but this syngas also contains contaminants, including tars and small char and ash particulates. These impurities may poison or deactivate the catalysts used in the catalytic reactions. Before biomass-derived syngas is put in conversion processes, it must be cleaned and conditioned.
Scientists at SERC are now working on creating bifunctional catalysts that would make nearly ten times the amount of gasoline than previous conversions. Since June 2006, SERC has been working on creating more practical ways to convert synthesis gas to gasoline. In the past, the completion of such conversions has taken two steps and the use of two catalysts. Through much research and experimentation, SERC has eliminated one step: scientists now need only one step and one catalyst to make the conversion take place. Such findings will help decrease the cost to convert synthesis gas by nearly one-half.
<![if !vml]>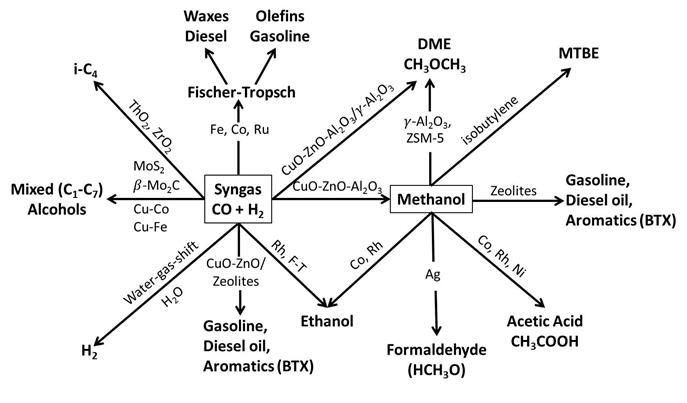 <![endif]>
Teaching Areas:
Chemical basis of Wood-Based Bioenergy (FP 4990/6990, Graduate level) 2008
Transport in Biological Engineering (ABE 3303, Junior level) 2009-2011, 2021-
Bioprocessing Engineering (ABE 4990/6990, Senior / Graduate level) 2009
Biomass and Bioenergy (ABE 8990, Graduate level) 2012
Chemical Reaction Engineering (ABE 8990, Graduate level) 2013
Principal of Engineering Design (ABE 4813, Senior level) 2016- 2020
Practices of Engineering Design (ABE 4833, Senior level) 2017- 2020
Graduate Seminar I (ABE 8911, Graduate level) 2017-
Graduate Seminar II (ABE 8921, Graduate level) 2017-
To contact us:
Department of Ag. and Bio. Eng.
Mississippi State University
130 Creelman Street
Mississippi State, MS 39762
Tel: 662-325-0206
Fax: 662-325-3853
Email: fyu@abe.msstate.edu